Mr. Raghu Raghavan
Managing Director Aranmula Chit Funds P Ltd.
Aranmula Chit Funds P Ltd. is one of the leading chitty fund company functioning under central and state government chitty act 1982 and 2012.
The journey of Aranmula chit funds company started from 2007 with handful customers. Transparency is the one of the main highlights of the company. As of date we have more than 10 thousand satisfied customers from various business houses. Company's head office is at Kozhencherry and also we have branches in Thiruvalla, Eraviperoor, Adoor, Kottyam company planning to open more branches in all over Kerala. Our hardworking staffs are working for customers providing timely and accurate service to the customer.
Our chit schemes are highly profitable than bank loans or any other kind of loans. With help to achieve everyone's dreams and responsibilities.
Our Benefits
Aranmula Chit Funds Pvt. Ltd. is one of the leading pioneers in the field is working with an aim of providing simple and sophisticated services to its customers helping to live your dreams!
More than 10 thousands delighted customers
Highly profitable than banks and other NBFC's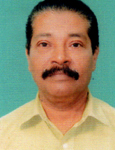 ആവിശ്യ സമയത്തു ചിട്ടി ലഭിച്ചു .പുതിയത് ചേരാൻ താല്പര്യമുണ്ട്
ബാങ്ക് ലോണുകളെക്കാൾ ലാഭകരമാണ് നിങ്ങളുടെ ഈ ചിട്ടി .എനിക്ക് മറ്റു ധനകാര്യ സ്ഥാപനങ്ങളിൽ ചിട്ടി ഉണ്ട് പക്ഷെ അവിടുന്നു പണമെടുക്കാൻ വളരെ ബുദ്ധിമുട്ടാണ് ആറന്മുള ചിറ്റസിൽ രേഖകൾ തയ്യാറാക്കുന്ന നടപടി ക്രമങ്ങൾ വളരെ ലളിതമാണ്